Catalina - Fraîche Talent DJ FF#20 & Fèmmme Fraîche Mixtape 003

Back in December, London based Catalina joined our resident Michelle Manetti in the basement of our Twixtmas Fèmmme Fraîche. She first came to our attention after answering a call out, looking for fresh new DJ talent and her mixes blew us away. Seems the people at Smirnoff also felt the same way and she was one of a handful of girls selected to be mentored by some Industry moguls as part of their 'Equalising Music' campaign.
Since we love Catalina's sound so much, we asked her to create a mixtape for us and is the third in our Mixtape series. We caught up with Catalina to find out what she's been up to since we saw her back in December.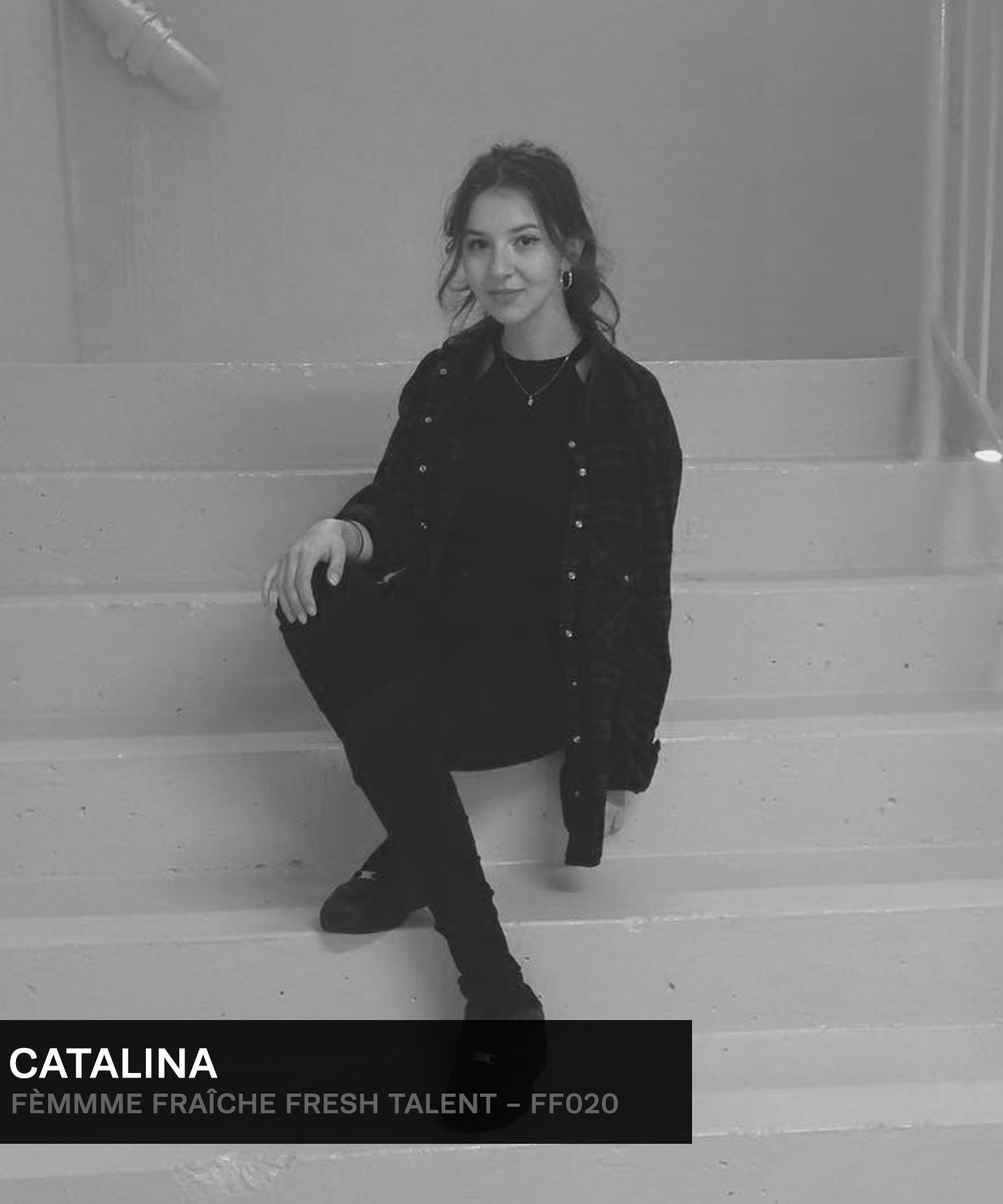 Hi Catalina, thanks for having a chat with us, we're absolutely loving the mix you've given us, bopping away to it as we speak! So let's start right at the beginning, When did you first start DJing?
I first started DJing when I moved to London, in my first year of university.
What inspired you to take to the decks?
I had never really been exposed to the club scene previously, and it was so exciting to experience new venues and new atmospheres, and I loved the music. I have a friend who DJs and it seemed really exciting. When my housemate got a controller, I asked to play around and got obsessed with downloading new music and just messing around on it. Being behind the decks makes me feel more intellectually stimulated at an event, and engaging with the crowd is a surreal experience that is different every time!
So tell us a little about your journey so far.
I started DJing out in clubs in late 2017, after being involved with the Electronic Music Society at my university for some time. I played a few student nights, mainly Sneak at XOYO. After a few occasional events like this, I was inspired to put on a night in February of 2018. This event was focusing around bridging gaps in the dance music scene, and was promoting gender equality. The event was called "electrogirls" and it was a huge success. However, I don't think promoting is for me, as it requires a lot of time and patience. But it was great to curate a line-up, organize a venue and promote the night. I'm glad I had that experience because I now know how to spot a good promoter.
I applied to Smirnoff Equalising Music in early 2018 on a whim. This is a campaign to introduce more female-identifying DJs into event line-ups. I was lucky enough to be chosen, and got to have a mentoring session with Honey Dijon. Through this, I was able to play at Printworks in October.
Since then, I have played a few events here and there, including Femmme Fraiche in December. I don't have any events coming up any time soon, and am focusing more on creating original music.
That's a pretty fine journey so far! So What's been your highlight gig until now?
My highlight gig was playing at Printworks in early October. I had prepared a set previously and was extremely stressed about it, but once I got there, it was completely freeing and felt an ease playing! I had all my closest friends supporting me, and it felt really empowering to be in front of a huge crowd with full creative freedom!
Where would you like to see your DJ career take you?
I would like to get more into production this year, and I will hopefully release some original music soon. I am enjoying DJing but don't get to do it as much as I would like, and this will hopefully improve soon as well. I would love to have a radio show in the future.
and finally what musical treats can we expect from your mixtape?
My mix is something that I would like to dance to before a night out, at a pre-drinks with my friends. I didn't go with anything too crazy, but rather tried to compile songs that are staples in my music collection, and always make me happy when I hear them.
Amazing! We'll we're absolutely loving it! So there you have it, press play below and don't forget to follow Catalina on her socials below!
FÈMMME FRAÎCHE GUEST MIX 003 - CATALINA